IT that works for you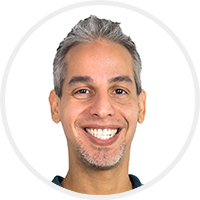 Virtual Pulsar is a complete technology solution provider. We are 100% committed to making sure business owners have the most reliable and professional IT service in San Antonio. Our team of talented IT professionals can solve your IT nightmares once and for all.
Here's why so many businesses depend on Virtual Pulsar for complete IT services and support:
Serving San Antonio & surrounding areas. We are the only MSP in the San Antonio area with a collective 28 years of experience in setting up MAC environments in medical practices.
Nationally accredited for HIPAA compliance. Uniquely situated to create wireless environments and communication platforms that are compliant with the law.
Certified as part of the Apple Consultants Network. We specialize in integrating Apple and Windows platforms and advise clients on how to implement the right platform for their needs.
No Long-Term Commitments. No multi-year contracts. All of our service plans are month to month.
Vendor-agnostic. Can help you navigate which vendors will work best for you and advocate to them on your behalf.
Our custom service packages deliver what you need and want without overstepping the boundaries of your budget. From cloud services to data backup, Virtual Pulsar is here to team up with you and your company for expert support.